UPDATED 11/5/18
New Marine Birthday News




On August 7, 1942
The Marines landed on Guadalcanal.
On August 7, 2002
The Marines landed on the World Wide Web.

Welcome to Seacoast Marines.com. A website dedicated to all
the Marines living in the Seacoast Area who have served in the Corps.
This is a site for Marines who served during any of our Nation's Wars,
and in times of peace. Our Nation is once again at War and we have
many Marines from the Seacoast who are currently serving in IRAQ
and AFGHANISTAN. It is vitally important that we remind those
who may have forgotten these brave Marines and their families.

Let us never turn our backs on our fellow Marines.

Let us forever remember those brave Marines who are
no longer with us and let us keep their memories alive.

In the upcoming weeks and months we plan on featuring local
Marines from every time period from the Civil War to the current
Global War on Terrorism in Iraq and Afghanistan.

We will post events as they come up and get you the skivvie
way in advance. Remember, This is your site Marine.
We need photos and stories and any information you
might have, that will make this site better.
As always Marines
Semper Fi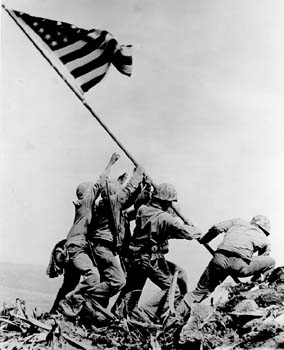 Iwo Jima 65th Anniversary
February 19, 1945-February 19, 2010
*RIP Joe Rosenthal who took this famous
photograph. Joe passed on 08/20/06 at the
age of 94. Rest In Peace Joe. The Marine Corps
owes you a great debt of gratitude. You changed
our Corps in one click of the shutter.
SEMPER FI Joe.



04/29/11
New Marine from the Seacoast graduates from Parris Island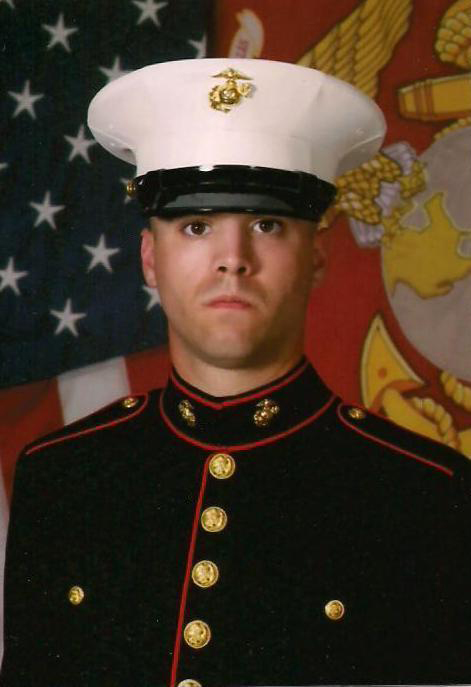 Private First Class Robert L. Marsolais, 23, of Raymond, NH graduated from
United States Marine Corps boot camp at Marine Corps Recruit Depot
Parris Island, SC on April 15, 2011. PFC Marsolais successfully completed 12
weeks of intensive basic training as one of 41 recruits in the 3rd Battalion,
M Company, Training Platoon 3030.

While in basic training, PFC Marsolais received recognition as a Rifle Expert. Following seventeen days home on leave, he will report to the School of Infantry located at Camp Geiger in NC, for two months of Military Occupational Specialty training as a 0331 Machine Gunner. After completion of MOS, PFC Marsolais will
be stationed with the 1/25 Bravo Company out of Londonderry, NH.
PFC Marsolais is a 2006 graduate of Winnacunnet High School. He is the son of Richard (Larry) and Debora Marsolais of Hampton, NH, and the husband of Megan (Donatelli) Marsolais, whom he married in September 2010.
2/23/10
65 Years to the Day.
65 years ago today. February 23rd, 1945 5 Marines and 1 Navy Corpsman raised this
EXACT Flag on top of Suribachi on Iwo Jima. Two local seacoast Marines were there at the
USMC Museum to honor this historical day. Ralph Fatello and George Masten.
Photo courtesy of Seacoast Marines.


Two local Seacoast Marines at the USMC Museum February 23, 2010.
Ralph Fatello and George Masten.
Photo courtesy of Seacoast Marines.




02/19/08

63 years ago today Marines land at Iwo Jima
The bloodiest battle in Marine Corps history commences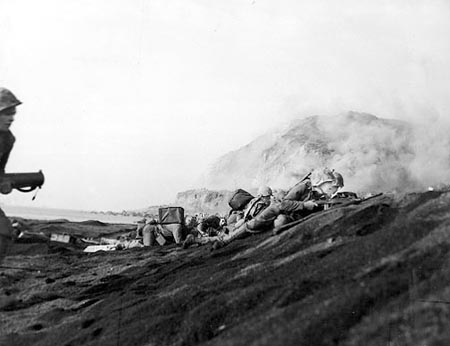 02/19/08
40 Years ago The TET Offensive and the Battle
for HUE City in Vietnam rages on.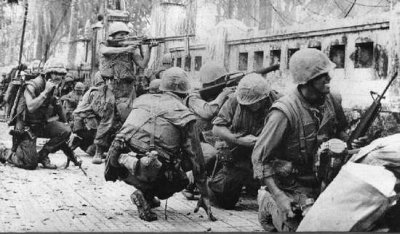 UPDATED 10/01/10
New 235 Birthday Flyer Info 11-10-08
USMC Birthday News
UPDATED 08/08/08
New Marine Photosof L/Cpl. Peter J. Sora Jr
Click here


UPDATED 07/11/08
New Somalia Photos from Cpl. Jaime F. Diaz 1992
click here
UPDATED 10/10/08
Added 233rd Birthday Ball Info
USMC Birthday News
UPDATED 8/8/08
Added Local Londonderry NH Marine's, L/Cpl PJ Sora Parris Island Photos
Terrorism


UPDATED 7/11/08
*Updated Somalia page 7/10/08
Somalia

UPDATED 6/8/07

Added
June 8, 2007
Local Hampton, NH Marine Brothers Eric and Brian Maltais info
Terrorism
UPDATED 3/27/07

Added
April 29, 2007
Vietnam Veterans Observances
BROWN MEMORIAL VIETNAM
VETS WEEKEND
UPDATED 08/26/06

Added New Navy Warship USS NEW YORK
Picture and information
Terrorism
Terrorism
*Updated War on Terrorism page 08/22/06
*Added pic of Local Seacoast Marine
*Added Link to Global War on Terrorism Monument
POST 35 GWOT Memorial
*Updated War on Terrorism page 05/25/06
*Added 3 more pages of pics from Local Seacoast Marines
Terrorism
*Updated War on Terrorism page 10/25/05
*Added a pic of Local Seacoast Marine
Terrorism

*Updated War on Terrorism page 7/31/05
with a Silver Star Story about a Dover, NH Marine
*Added a pic of two Hampton, NH Marine Brothers
Terrorism
*Updated Vietnam page 05/25/04
added Grunt pic with M-14
Vietnam

*Updated Vietnam page 05/15/04
Thanks to George Masten
Vietnam
*Updated Korean War page 05/15/04
Thanks to George Masten
Korea
*Updated War on Terrorism page 5/02/05
with a Story about an Amesbury, Mass Marine
Terrorism

*Updated WWII page 02/19/05 with Photos
of Iwo Jima 60th Anniversary
WWII

*Updated War on Terrorism page 1/03/05
with a Photo from Amesbury, Mass Marine
Terrorism


*Updated History page 12/19/04
History

*Updated Gulf War 05/29/04 with Photos
courtesy of Jeff Murray
Gulf War


On 01/19/04 Added China Marines section.
Thanks to the McGrail family.
WWII


*Updated Bosnia page 01/19/04
Thanks to Lt. Col. Joe Collins
Bosnia

*Updated Somalia page 10/16/03
Somalia
*We added some new links on the link page as well as
some new covers being sold from Regimental Colors.
CLICK HERE FOR NEW COVERS!


The WWII Personal account of the Battle on Guadalcanal Online book
written by Jerry McConnell has been moved to the WWII Page




This site maintained and operated by Seacoast Marines
All rights reserved 2004

Any questions or comments send email to
marine@adlantic.com