Welcome to Seacoast Marines Custom Shirts & Covers page.

This page will feature a number of Marine Corps designs for
Custom Shirts and Covers. Any unit you served in overseas or state side
can be made into a custom Short Sleeve Shirt and or Long Sleeve Shirt.
In addition, we have joined forces with Regimental Colors who make
these beautiful division custom covers (See below for local ordering).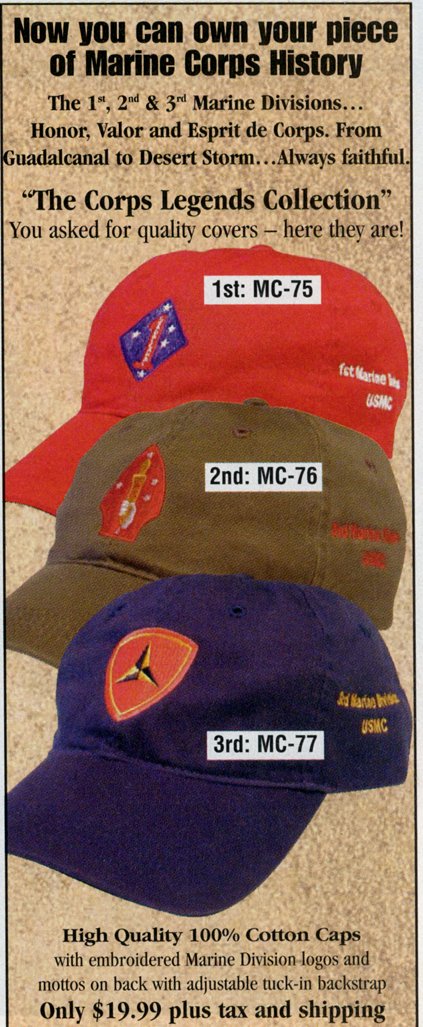 To save money on shipping and taxes
you can order a (One Size Fit's all) cover directly from
Seacoast Marines, we have plenty in stock.
CALL (603) 926-4668

If you have any designs you'd like to see please contact us.
Tel. (603) 926-4668

This site maintained and operated by Adlantic.
All rights reserved 2002

Any questions or comments send email to
marine@adlantic.com